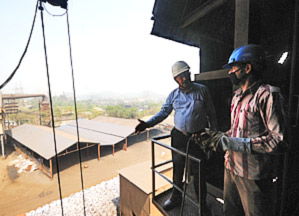 At
Maithan Alloys
, we may not be able to predict the future, but we definitely like to plan and prepare for it. Visionary strategy and meticulous business plans coupled with quick top-down communication is our way to to be prepared and ready for all futuristic challenges
At Maithan Alloys, we plan and stay ready for our future by leveraging these below strengths:
Set growth figures that are never impossible, but are assertive and inspire us to achieve them
Controlled aggression and hard work- both qualities that are hallmark of all work done by us. We are always meticulous and raring to go!
Honed core manufacturing strengths by taking the futuristic route and delivering on our promises – no matter what!