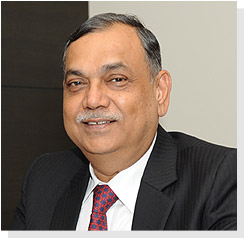 Mr. S. C. Agarwalla
Chairman and Managing Director
Since inception,
Maithan Alloys
has benefited from a superior leadership team - from our strong, active and independent board members to our highly experienced senior management team.
Mr. S.C. Agarwalla,
a pioneering figure in the
Indian Ferro Alloys
space, is one of the principal promoters of Maithan Alloys. He has over 25 years of rich experience in this Industry. Mr. Agarwalla has built Maithan Alloys from scratch and it has only been possible through an in-depth understanding of the business and related processes. Today, Mr. Agarwalla is the Chairman and Managing Director at Maithan Alloys and is closely involved in project setups, corporate planning, business development and budgeting functions. His excellent communication and people management skills make him the visionary behind Maithan Alloys.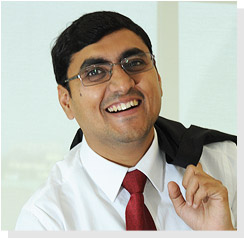 Mr. Subodh Agarwalla
is the CEO of
Maithan Alloys
and at a young age of41 years, he manages and oversees the entire operational activities of the organization. He also operates as a full-time director and has been on board since 2006. In his capacity as the CEO, he is instrumental in driving organization plans and goals. His decision-making skills and ability to plan for the future make him a formidable leader at Maithan Alloys. A complete people's person, Subodh believes in all-round growth of his team and loves to nurture them into tomorrow's leaders. He holds a B.Tech from IIT BHU and an M.B.A from IIM Bangalore. In his free time, Subodh likes to engage with children as he believes that is the best stress buster.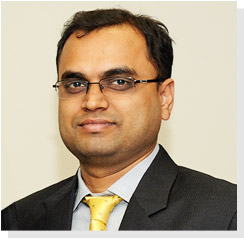 Mr. Sudhanshu Agarwalla
President & CFO
Mr. Sudhanshu Agarwalla
is the President & CFO at
Maithan Alloys
and has been with Maithan Alloys since 2004. A veteran in the industry, Sudhanshu is an expert in the
India Ferro Alloys
space with an experience of over 13 years. Sudhanshu currently manages the diverse fields of finance, marketing and procurement for Maithan Alloys in his capacity as the CFO of the organization. Sudhanshu holds a degree in M.B.A from XLRI Jamshedpur. In his free time, he likes to read and play chess.